Thank you for visiting the University of Connecticut, Storrs AIAA Student Branch. We are a growing branch hosting multiple high-effort, college engineering teams:
Propulsive Landing: This team is shooting to be the first college team to successfully landing a rocket using an automatic retro-propulsion system.
Design, Build, Fly: This is the first year our student branch will be competing in the intercollegiate aircraft competition hosted by our national organization.
UConn AIAA Rocket Feature Skywalker
AIAA Rocketry Team standing proudly alongside the solid fuel motor casing, which was fired on Crow's Island Airport in Mass. on 2/22/20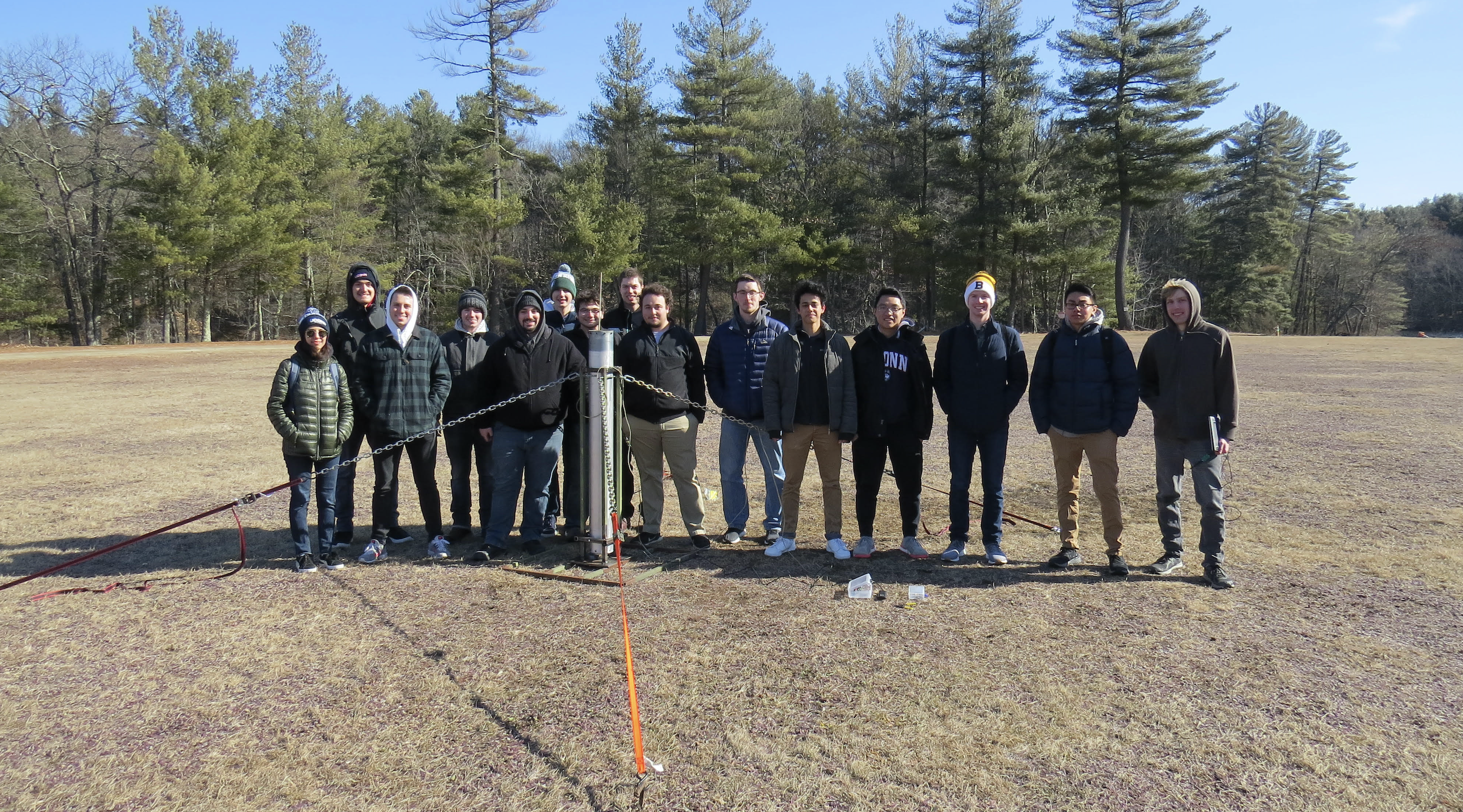 This exact motor will propel our Class M rocket at IREC during the competition season in June!
Static fire of our student developed O-6900 class solid rocket motor from 2019.
An identical motor carried our 14', 175 lb rocket to nearly 24,000' at IREC the following June!