Thank you for visiting UCONN AIAA Student Branch
Due to the ongoing COVID-19 pandemic, the all activities for the UCONN AIAA Student Branch have been suspended until further notice. This includes the IREC 2020 rocketry competition. We appreciate your continued support and look forward to resuming activities as soon as it is safe to do so.
Thank you and stay safe!
UConn AIAA Rocket Feature Skywalker
AIAA Rocketry Team standing proudly alongside the solid fuel motor casing, which was fired on Crow's Island Airport in Mass. on 2/22/20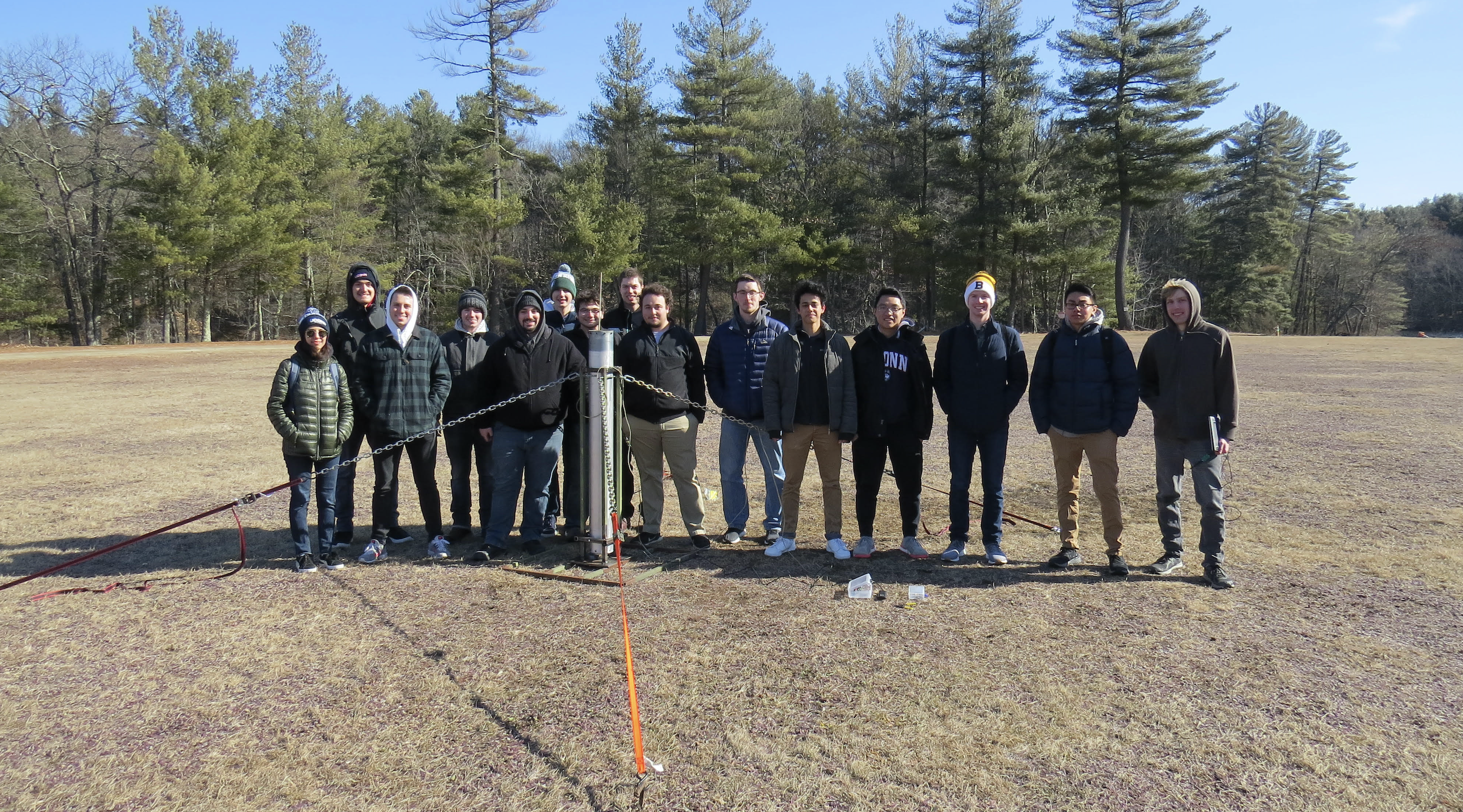 This exact motor will propel our Class M rocket at IREC during the competition season in June!
Static fire of our student developed O-6900 class solid rocket motor from 2019.
An identical motor carried our 14', 175 lb rocket to nearly 24,000' at IREC the following June!